All you need to know before choosing mauve curtains
Redecorating your room involves a lot of work. Starting from choosing the right color to decorating it to the last detail, a lot of effort is put into the whole process. Here are a few tips on how to decorate your room around mauve curtains.
Mauve is a pale purple color. It is a neutral color which is why other neutral colors like gray and white compliment mauve the best. Mauve is a versatile color and can be used in dining room, living room or bedroom. A white, gray or a light blue wall compliment mauve curtains and make the room look warm and inviting. Since mauve is available in various shades, one can experiment with various colors which go with mauve.
Mauve curtains again have plenty to offer. Whether it is floral, patterned, embroidered or striped, color combination plays a key role here as well. When it comes to choosing the curtains with floral patterns, look for mauve and green combination on a neutral background for it looks really pretty and offers the room some amount of warmth. Purple flowers on a mauve background stand out. However, some might find this a bit overwhelming. Hence, choose a dark purple floral work on a mauve background so that the two colors are in contrast with each other.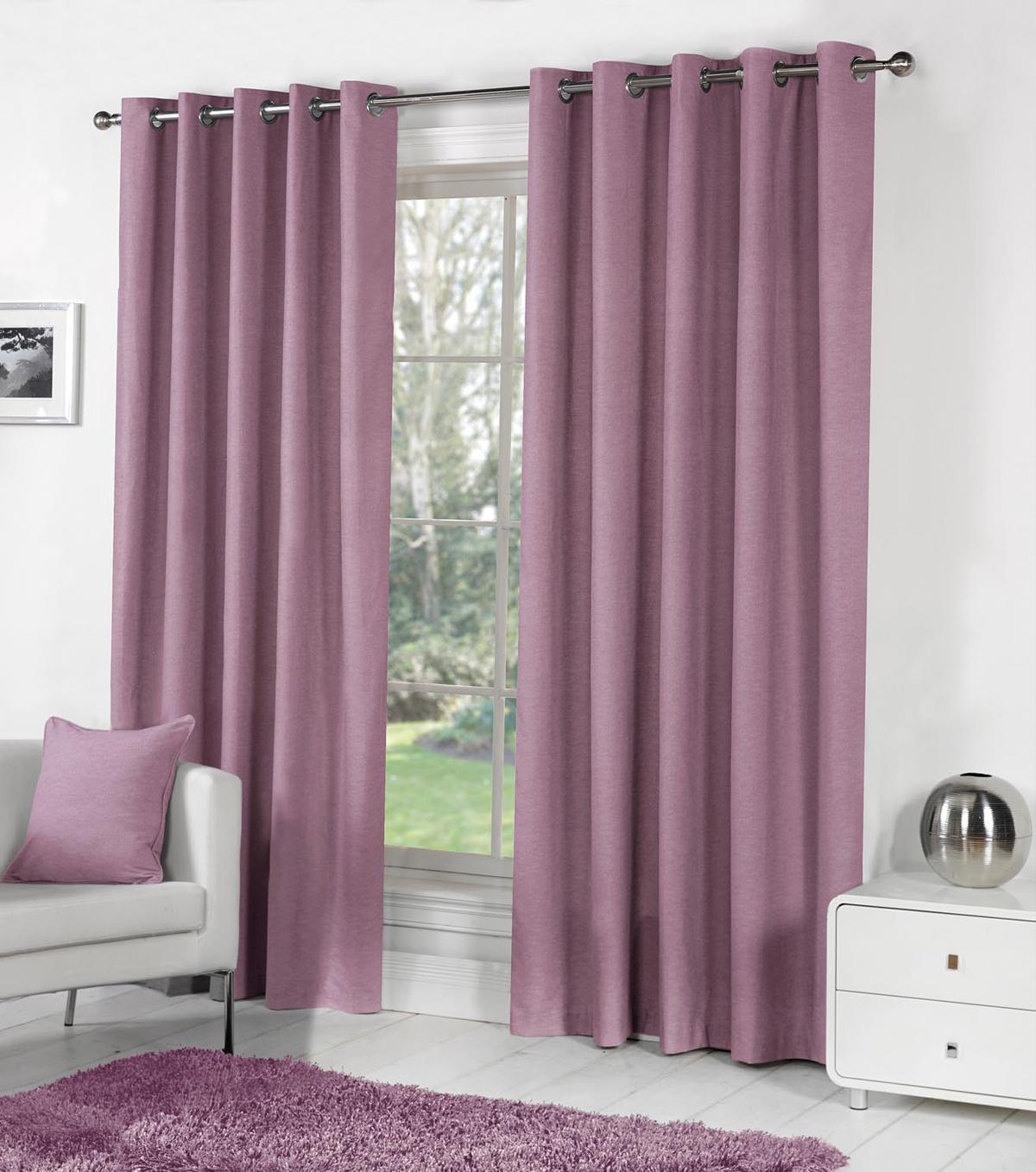 One of the most beautiful combinations among patterned and striped mauve curtains is mauve and silver. Silver is a neutral color and also a metallic color. The metallic sheen on a mauve background stands out whether it's a simple pattern on an intricate pattern. The same way, mauve, and white also make a good combination.